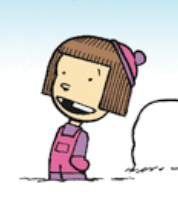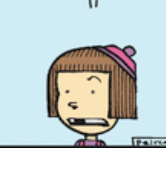 Miranda (b. 1985) is a six year old girl in first grade who was once babysat by Ellen Wright. She also enjoys ragging on Nate Wright.
Nate once substituted Miranda's book buddy and on multiple occasions, he found Spitsy stealing Miranda's dolls.
Personality and Traits
Miranda is very aggressive and is never afraid to rip a sixth grader's lips off, probably because she watches a lot of MMA and eats too much sugar. She has brown hair and eyes and is missing her two top front teeth.
Miranda also tends to scream a lot.
Behind the Scenes
She makes an appearance in "Big Nate Welcome To My World" and in "Big Nate Thunka Thunka Thunka."