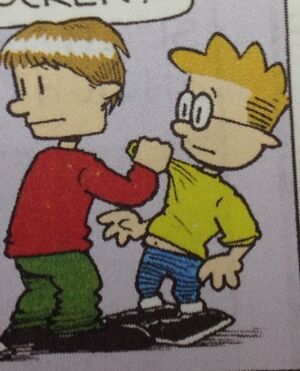 Josh Pankin is a student who attends P.S. 38. He is a bully. In school, he flunked because Francis Pope wouldn't let Josh copy off his test, which made him mad after to beat him up. When Josh tried to get a coin out of Francis, Nate coaxed Josh into his locker, which unleashed its mess, throwing Josh away.
Physical description
Josh Pankin has light brown hair. He wears a red shirt, green pants, and black shoes.