Cindy Serena is a female student at P.S. 38. She appears to have a crush on Teddy Ortiz, though the latter does not feel the same way. At one point, she began annoying Teddy. Finally, Nate Wright showed up and opened his locker, pummelling her in the mess.
Behind the Scenes
She is minor character in Big Nate.
Gallery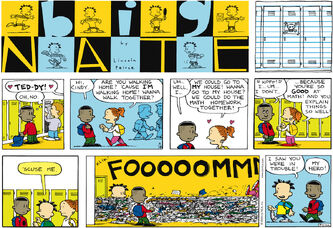 Ad blocker interference detected!
Wikia is a free-to-use site that makes money from advertising. We have a modified experience for viewers using ad blockers

Wikia is not accessible if you've made further modifications. Remove the custom ad blocker rule(s) and the page will load as expected.