Breckenridge Puffington III
250px


Gender

Male

Relatives

Grandmother

Hair color

Brown

Eye color

Light brown

Friends

Enemies

Randy Betancourt and his posse, Nolan and other Jefferson students

Interests

Flowers, Plants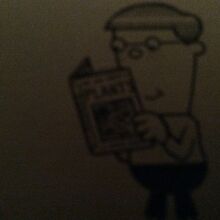 Breckenridge Puffington III (earlier nicknamed Bobby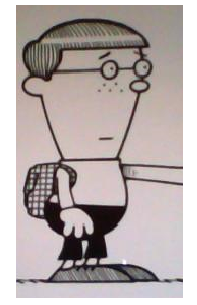 and later nicknamed B-Dawg by Nate) is a character in Template:LIU, with a cameo appearance in Template:BO.
Biography
When he was younger, he loved to bully Nate. However, in kindergarten he left, as he had only come for a summer.
Breckenridge became a new student at P.S. 38, and Principal Nichols asks Nate Wright to be his 'buddy' and show him around the school. Breckenridge starts off as somewhat shy, and thinks Nate is his best friend. Nate thinks he remembers something about him, and is later revealed that his grandmother used to call him Bobby. Nate then remembers that Bobby was a bully in his preschool. He yells at Breckenridge that he is not his buddy. He later forgives him and includes him on his scavenger hunt team, in P.S. 38 centennial. He finds everything in the Scavenger Hunt, leading the team to victory, beating Gina's team for the second time, the first being in the Trivia Slam. It earned his nickname B-dawg.
He is a superhero named "Buddy Boy", as seen in Big Nate Super Scribbler in 2015.
Physical Description
He is said to have the grip as a limp noodle and the impression that he will wet his pants. He has light brown hair and is the second shortest known student at P.S. 38, after Chad. He is always seen wearing circle shaped glasses similar to Francis.
Personality and Traits
Breckenridge is socially awkward, though healso has a peaceful persona. Nate said to his friends once that Breckenridge is boring to be with, and also claimed he was a stiff. According to Nate, he is also a "wuss." However, it should be noted that Nate is a fairly biased person. Breckenridge is afraid of heights, claiming he wants to keep his feet planted on the ground.
Behind the Scenes
Breckenridge Puffington III is afraid of heights, saying he wants to keep his feet "planted" on the ground. This is clearly a botany joke. Breckenridge only has one minor cameo appearance in Template:BO, considering he was a major character in Template:LIU.
He found a priceless mural and then appeared on TV.
Ad blocker interference detected!
Wikia is a free-to-use site that makes money from advertising. We have a modified experience for viewers using ad blockers

Wikia is not accessible if you've made further modifications. Remove the custom ad blocker rule(s) and the page will load as expected.